Esports betting is a rapidly growing segment of the industry, and it is only becoming bigger each year. Join us on our today's journey to the world of betting on eSports! We will start with the basics, following it with a deep dive into different betting types, tips and other details.
All About Esports
Esports is a constantly growing industry that many punters have not even heard about yet. If you're one of them, keep reading this section and discover what are eSports and how are they different from regular video games.
From a side perspective, eSports may look like some people playing video games and getting paid for it. However, it is more complicated than it might seem. First of all, not all video games are good for eSports. Large tournaments and competitions usually feature games that were specifically optimised for eSports. Such games have less random dependence, a higher skill ceiling and are really hard to master. Professional players spend thousands of hours to get to the competitive level, just like in regular sports.As for the eSport betting aspect, it will be easier for the punters who are familiar with betting on regular sports.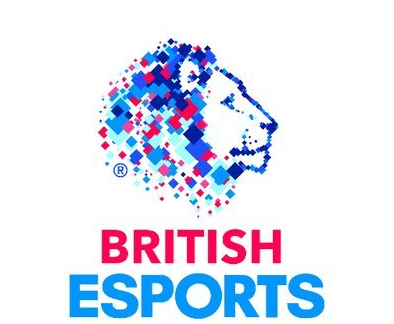 Just like with the latter, you can choose one of the betting markets and place a wager on a competition. You can predict winners and lots of game-specific outcomes. Technically, the process e sports betting is exactly the same as placing wagers on real sports. In fact, lots of classic sportsbooks are already covering eSports events, so you won't even have to change the site to try it.
Popular Esports Games
Now that you are familiar with the general basics of eSports bets, you should also know the games available for wagering. As we have just said, not all the games are competitive enough and suitable for holding eSports events. The list of most popular video games with the highest numbers of competitions includes: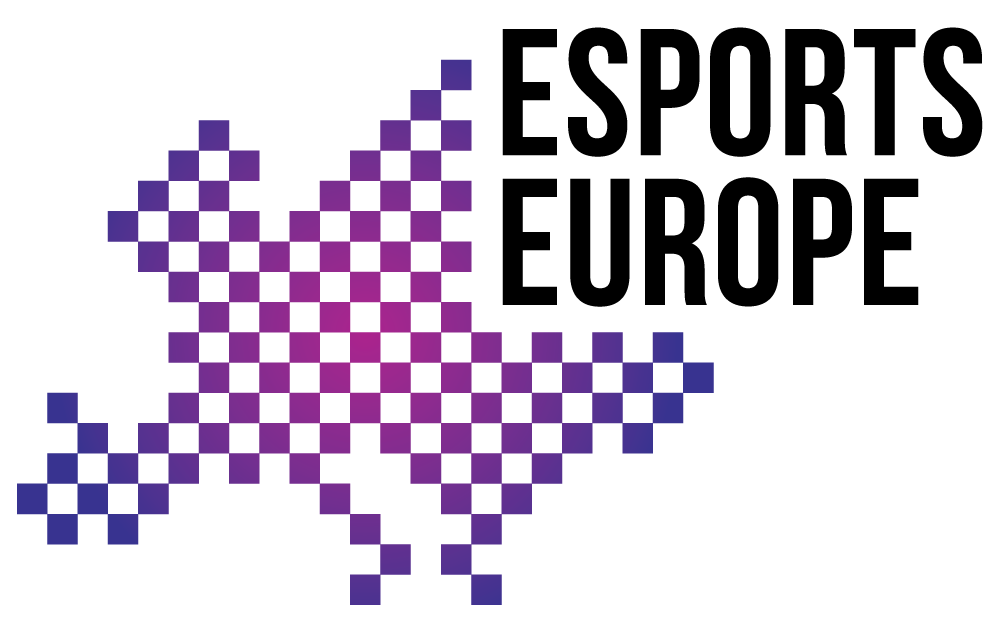 Dota 2;
Counter-Strike: Global Offensive;
Starcraft II;
League of Legends;
Overwatch;
FIFA.
There are many other games with eSports, so there is a lot to discover. There are several great points about eSports that make it a great choice for wagering. First of all, there are games of different genres. There are MOBA's, shooters, football, racing, strategies and many other types of games you can watch and bet on. Secondly, the fact that the competitions are virtual creates a lot of interesting betting opportunities. Imagine that in a real football game, you had all the detailed statistics calculated in real-time. In such a case, you could bet on, for example, the distance travelled by each player, the number of times a specific player has touched the ball and many others. With eSports betting sites, it is possible.
Major Esports Tournaments & Leagues
Just like with regular sports, there are many options to bet on eSports. There are national leagues, local competitions and lots of other tournaments, but the so-called "Major" tournaments are definitely the most interesting ones. Majors are the international tournaments held in a specific game once or several times each year. The best teams across the globe travel to the location of the tournament to compete for the world champion's title and a huge cash prize. There are also popular leagues featuring the top teams in their disciplines, so you will never get bored with eSport bets as there's always something interesting going on.
The examples of popular tournaments and leagues are:
The International in Dota 2;
Fortnite World Cup;
Intel Extreme Masters in CS:GO;
Major Tournaments in League of Legends.
Esports Betting for Beginners
We have mentioned that eSports bets are almost the same as regular sports bets, but it is only partially true. Yes, you can place regular wagers on eSports in almost any sportsbook, but there are more options available for you. There are different categories of betting and esports gambling, so let us review them all one by one.
Real money betting
This is the most popular and casual type of wagering on eSports. You simply have to find a bookmaker who covers eSports, create an account there, make a deposit and choose one of the markets to bet on. There are no differences with regular sports betting, so if you have placed a sports wager at least once, you will have no problems with betting real money on eSports. There are some sites that have eSports as their main focus and don't cover regular sports, but for casual betting, there are many regular sportsbooks that will provide you with enough options and good odds.
Skin betting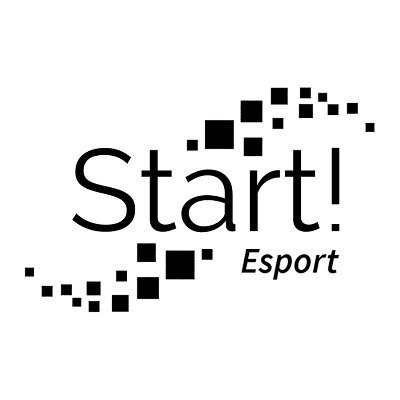 Skin betting is exclusively available on eSports betting sites. Skins are in-game items for customization. They are stored in your virtual inventory, and you can exchange them with other players. Each skin has a specific value that mostly depends on its rarity, which gives enough space for placing your wagers in skins.
It works as follows: you send your items to the betting site and are able to bet your skins on different eSports. In case your predictions are right, you get your original item back and receive additional skins on top of that. The value of the skins you win depends on the odds, so the skins are simply used as another currency here.
Social betting
The term "Social betting" has no strict definition and simply implies that the platform you are placing the wagers at offers a range of features to socialize with other players. We have decided to dedicate a specific section for social betting as eSport betting sites clearly outperform classic bookmakers in this aspect. On average, there are more social features on any given eSports-exclusive site than on a typical sportsbook platform.
The list of social features you can encounter is pretty wide, and it varies a lot across different sites, but we will still mention the most popular ones here. For example, you can share your results and send links to specific betting markets at many eSports betting websites. Such sites also have tournaments and other social competitions or giveaways a lot more often than regular sportsbooks. Some sites even have public chats or post feeds, where you can easily communicate with other punters.Here, we also have to mention that sometimes the term "Social betting" is used to describe betting against your friends. Such kind of social betting is rarely offered at eSports sites, so we won't go much into details here.
Fantasy eSports
This is another point we have decided to include in the article for general information. It is not really related to placing wagers on eSports, but it is still a popular thing, so we cannot ignore it. Fantasy eSports work exactly like regular fantasy sports. You choose virtual teams of real-life eSports athletes and challenge the selections of other players.
Challenge betting
The last category of wagers we are going to review here implies placing a bet on yourself. You can challenge other players for money in your favourite games: the winner claims the pool. It is not yet very popular as only a small percentage of gamers are confident enough in their skill to put money on it. However, you may easily find platforms dedicated to real money challenges online.
How to Choose a Decent Website?
From the previous sections, you have learned everything necessary for making your first bet on eSports. However, if you are new to this, you don't have an account at a betting website at this point. Choosing a decent site to play at may be confusing for newbies, so we will share some useful tips in this section. We have described different types of gambling in the previous sections, but here we will only focus on helping you to find the best eSports betting site that would fit your needs. For beginners, the best option would be to find a regular sportsbook that also covers eSports events. Such an approach will eliminate the risk of being scammed and guarantee you a fair experience of good quality. Here, we will list and review the main criteria that you should take into account when choosing a site for eSports betting in the UK.
License and security
The first and the most important parameter is the security of the platform you're using. In case you have decided to follow our suggestion of trying a regular sportsbook, you will have no issues with this point. Unlike eSports-exclusive gambling or betting sites, regular bookmakers are strictly regulated, which grants you a certain level of protection.
The information about a bookmaker's license is usually available on their website. Otherwise, you can try looking for it online. The bookmaker should be licensed by the United Kingdom Gambling Commission (UKGC).
As for security, it regards both your personal and financial information. According to the Know Your Client principles, the bookies are obliged to gather such information and verify the identity of their players. Before providing the bookmaker with your personal and financial details, make sure they encrypt all the data and use the latest SSL protocols to transfer it.
Event coverage and markets
As the bookmakers haven't yet gone very far in covering eSports, it is important to check the representation beforehand. Make sure that the discipline you intend to wager on is represented well, and all the important events are covered. Another important parameter is the range of markets offered. Check out the available betting options for your favourite game and decide whether this list is diverse enough for you.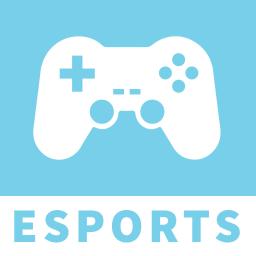 Compare the odds
The odds you are placing your wagers at are another crucial parameter. The odds of different bookies vary a lot, so you should definitely compare these values with the best offers on the market before making your final choice. The situation with the eSports betting odds is outstanding as the bookmakers do not have enough experience with this industry, so regular sportsbooks usually offer better odds than eSports-exclusive sites.
Interface and usability
Whether you are using a website or a mobile app, it should be comfortable to navigate through the menus and find the necessary evens or betting markets. This is a common issue of many popular sportsbooks as they have too many games and betting options available. Therefore, it is important to check out the interface before even creating the account.
Deposits and withdrawals
Let us put it straight: it should be comfortable to perform financial operations in your sportsbook. The bookmaker should accept your favourite payment method for deposits and withdrawals, but that's not it. The terms for transactions should also be on a decent level. Firstly, the minimum required amount for deposits and withdrawals should be low enough in order to limit you. Another important parameter is the withdrawal processing time. Make sure you won't have to wait for a week every time you decide to cash out.
Bonuses and promotions
Last but not least, you should also take the bonuses into account. In game betting, it may even turn out to be more beneficial to activate the promotions. The bookmakers compete severely for new eSports punters, so they frequently issue eSports-exclusive promotions with great bonuses. However, don't forget to read the bonus terms before grabbing a bonus!
Betting Tips for Beginners
In this last section of our today's article, we would like to share some final tips before you rush into looking for the best eSport odds. Of course, there is no strategy to win persistently, but you will definitely prevent yourself from losing more than intended in case you will keep these tips in mind.
Play it cool
Speaking of your mind, don't forget to keep it cold while making decisions. Before submitting your wager, give yourself a moment to reanalyse the bet you are going to make. In order to start betting in a professional manner, you will need to get rid of emotions.
Set up limits
Here, we're not necessarily talking about the limiting features offered at some sportsbooks. We simply recommend you set a specific sum of money you are ready to lose if your predictions go wrong. Setting such a barrier is another way to eliminate the possibility of getting emotional and losing too much.
Information is key
Making informed decisions is crucial in any form of betting. We recommend placing wagers on the eSports you are familiar with. In fact, you can easily become a bet expert with eSports as the bookmakers are still only getting to know it. If you know enough about the game you're planning to wager on, you will easily notice underpriced or overpriced odds in your sportsbook.
Watch the games
In addition to the previous tip, here comes the last one. Every betting pro in eSports watches the games they bet on. It will also provide you with more information about the game and the current conditions of the teams. After making a wrong prediction, analyse how the game went and try to make conclusions about it. Turning your lost bets into valuable experience and knowledge is essential in becoming better at eSports wagering.